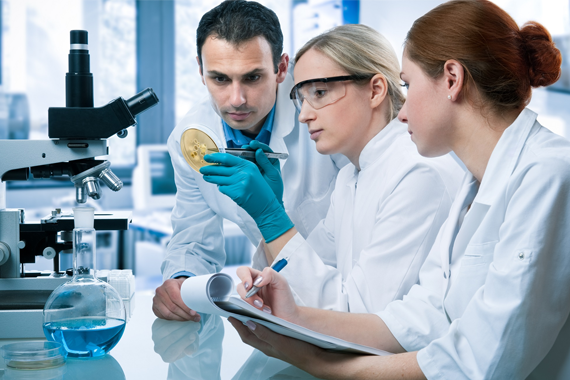 In a fast-changing industry landscape, the life sciences industry is battling challenges, namely, falling R&D productivity, patent cliffs, increased regulations, margin pressures, price-sensitive markets and industry consolidation.
Our offering addresses these and works in a seamless continuum to help you:
Improve revenues, drive process efficiencies, ensure quality & compliance and foster innovation.
Continuous process improvement, lower costs with higher productivity, reliable steady state. Our Healthcare & Life Sciences business unit combines domain focus, best-of-breed technology and delivery excellence in a comprehensive portfolio of services equipped to address the demands of rapidly-modernizing industries. We have an unwavering commitment to long-term relationships and our customers include leading pharmaceutical enterprises.
We work with you to drive expertise and momentum to your business:
We spur innovation to bring you reduction in bio-marker discovery times, faster drug discovery cycles, higher collaboration amongst R&D teams and optimization of R&D budgets. We work to bring you enhanced patient outcomes, reduce risk of treatment and lower cost of care. We address your needs of improved visibility and brand awareness, smart launch sequencing, better response to market events, better pricing models and improved field effectiveness.
Services offering departments:
Agricultural Science
Analytical Chemistry
Anatomy
Anthropology/Sociology
Biochemistry
Bioengineering
Bioinformatics
Biology
Biomedical Engineering
Biophysics
Biotechnology
Botany/Plant Science
Cancer Research
Cell Biology
Biomedical Sciences
Biophysics
Biotechnology
Botany/Plant Science
Cancer Research
Cell Biology
Computational Biology
Developmental Biology
Ecology
Endocrinology
Environmental Science
Epigenetics
Evolutionary Biology
Genetics
Genomics
Immunology
Marine Science
Microbiology
Molecular Biology
Neuroscience
Oncology
Organismal Biology
Other Life Science
Pharmacokinetics/Pharmacodynamics
Pharmacology
Physiology
Polymer Science
Proteomics
Stem Cells
Structural Biology
Veterinary Medicine
Virology
Zoology